You are here:
Home

Spiritual Development

Guides, Gurus and God-Beings



Welcome!
Click on me and I will take you to one of the Life Guides.
May they be greatly beneficial for you.
Random Guide/Guru/GodBeing
Aja Thomas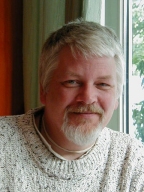 "In 1990, through self inquiry, he experienced a permanent shift in his perception of reality, recognizing that Self of Absolute Consciousness from which all arises, and which permeates all things."
"Within your mind, you may have so many thoughts. They run through your mind, seemingly appearing out of nowhere to tell you what you think and what to believe. But where do they come from. Are you really thinking or are you being thought? All of these thoughts simply arise in the mind and we hear them, see them, are aware of them. But who is aware of them?"
"Are you seeking Awakening? As long as you are seeking you will never find. You cannot be a seeker and a finder at the same time. You must give up your seeking. You must give up your striving. You must give up all that which is the very nature of your mind and intellect. What is prior to that. It is only Pure Consciousness without an object. It cannot be known or grasped for it is the Knower, the Knowing. Let go of all concepts and simply rest in that."
atmainstitute.org
You are here:
Home

Spiritual Development

Guides, Gurus and God-Beings