You are here:
Home

Conceptual Science


Concepts are Containers
Imagine you had four identical carrier bags. How many ways are there arranging them within each other? Well within the parameters I am speaking of there are exactly nine possible arrangements: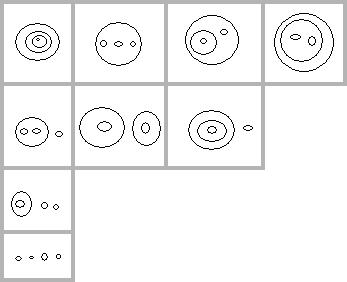 For any number of such containers their are a set number of patterns in which they can be arranged. For example five containers may be arranged in a maximum of twenty such patterns.
These "Container Numbers" are related to
Rooted Trees
(Graph Theory).
Related:
sci.tech-archive.net...
combinatorics.org...
You are here:
Home

Conceptual Science