You are here:
Home

Spiritual Development

Guides, Gurus and God-Beings


Welcome!
Click on me and I will take you to one of the Life Guides.
May they be greatly beneficial for you.
Random Guide/Guru/GodBeing
Jean Vanhove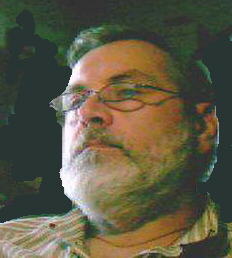 Belgium
. Reiki. "The CIRCLE OF LIGHT/ETERNAL MOMENT is an energetic construction I have been working on for many years; energizing and meditating to empower this. To be honest, my part in this is so small just asked and received, Angels and Archangels, Light beings and Ascended Masters all made it possible to get this ready and available. It's a place we can go to, to ask for advice, to clear our own worries, to be healed and to heal, we only have to ask. It's a place of wisdom and teachings; all knowledge is available for those who are ready to receive. The INDALO is a symbol found in the caves in Spain and from prehistoric origin, a very powerful symbol, only a few people have been working with it for several months now and discovered many new aspects in healing. I've used this symbol for a very long time; it was given to me by my grandfather, who died in 1972."
"THE CIRCLE OF LIGHT / ETERNAL MOMENT is accessible for those who are ready."
"All you need to do is ask with a pure and unconditionally loving heart."
"When we were born we were all gifted with a special package especially for us personally, a package with problems so that we alone could receive the blessings from solving those problems."
"Most off all we need to explore that little divine flame that is burning inside of us all, deep inside we all know we have been gifted, but exploring those gifts ....."
users.skynet.be/JeanVanhove
groups.yahoo.com/group/indalolight
(closed)
You are here:
Home

Spiritual Development

Guides, Gurus and God-Beings