You are here:
Home

Spiritual Development

Guides, Gurus and God-Beings


Welcome!
Click on me and I will take you to one of the Life Guides.
May they be greatly beneficial for you.
Random Guide/Guru/GodBeing
A Ramana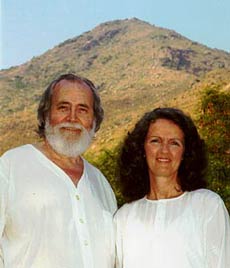 A. (Arunachala) Ramana. Dee Wayne Trammell.
"Simply remain present as you are. Fully accept what occurs as it occurs, just as it is presently occurring. Totally let go into your own being. Be fully centered in the now-presence of your own being, prior to what is occurring, and just let it occur. It's all occurring in your presence. It's occurring through you, or from you as an expression of you, but not you as an 'individual', rather you as the One Self.
"When the individual self, the ego, dies, then the sense of consciousness as 'I' and 'you' also dies, and only the universal Awareness, as pure Being, remains. That remaining universal Awareness, which is the One Self, is both the location and the source of all happiness and peace. It is freedom. This is itself enlightenment, it is the natural state."
Aham.com
You are here:
Home

Spiritual Development

Guides, Gurus and God-Beings