You are here:
Home

Spiritual Development

Guides, Gurus and God-Beings


Welcome!
Click on me and I will take you to one of the Life Guides.
May they be greatly beneficial for you.
Random Guide/Guru/GodBeing
Annette Meiners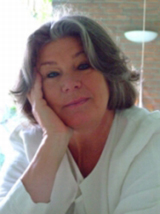 German
. Since 1981 a disciple of Osho. Since 1996 Advaita line of Sri Ramana Maharshi, Sri Nisargadatta Maharaj, Sri Poonjaji and Ramesh Balsekar.
"The mystics of all times have repeatedly pointed out that our true nature, we can see when we look at the concepts and ideas on us to let go to a deeper truth to awaken and that real fulfillment only through rediscovery of our true nature "was possible. It is a rediscovery, because we have nothing new to discover. It is a resistance encounter with something very familiar. It could present awareness, self, His timeless, nothing, that is, peace, peace, love, freedom. All these words are just concepts and point to DAS, which is not to be named, DAS, which is before each performance. Satsang starts where every idea and every ideology stops. Concepts, the question of "what", satsang but raises the question of 'who'. Satsang consists of silence and talks."
Translated by Google
silence-meiners.de
You are here:
Home

Spiritual Development

Guides, Gurus and God-Beings