You are here:
Home

Spiritual Development

Guides, Gurus and God-Beings


Welcome!
Click on me and I will take you to one of the Life Guides.
May they be greatly beneficial for you.
Random Guide/Guru/GodBeing
Annette Nibley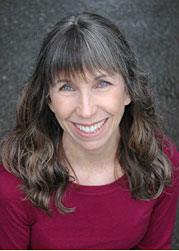 "Welcome to "What Never Changes." I created this website to share with you what I have come to understand after twenty-five long years of spiritual searching. And what I discovered is that the search could be called off, because I looked for the "I" who was searching and could not find her. There was merely a story of a seeking person, and without that story, all that remains is this presently-occurring moment of being, and nothing else."
"Effortlessly, awareness is here. Falling into ease, what is there to do? Finding no body to be concerned with, I float. Nothing exists, yet within this floating arises a noticing of consciousness. All that is noticed is that noticing is clear."
"You are the clear light of seeing that is already there when a thought arises to be seen. You are the clear light of seeing that is already there when the idea of a body arises.
Where are you? You are prior. You have to be, before the thought "I am" can be."
"No mysticism. No spiritualism. Just a simple questioning of the assumptions that make up your reality, and a willingness to discard those that are false. Therein lies the heart of total liberation."
whatneverchanges.com
You are here:
Home

Spiritual Development

Guides, Gurus and God-Beings