You are here:
Home

Spiritual Development

Guides, Gurus and God-Beings


Welcome!
Click on me and I will take you to one of the Life Guides.
May they be greatly beneficial for you.
Random Guide/Guru/GodBeing
Baal Shem Tov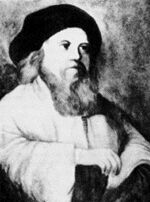 Israel ben Eliezer. A Jewish mystical rabbi. "Master of the Good Name". The founder of Hasidic Judaism. (1698-1760 AD).
"The world is new to us every morning - this is God's gift; and every man should believe he is reborn each day."
"If you want to belittle anyone, belittle yourself. It you want to praise anyone, praise Hashem."
en.wikipedia.org/wiki/Baal_Shem_Tov
You are here:
Home

Spiritual Development

Guides, Gurus and God-Beings