You are here:
Home

Spiritual Development

Guides, Gurus and God-Beings


Welcome!
Click on me and I will take you to one of the Life Guides.
May they be greatly beneficial for you.
Random Guide/Guru/GodBeing
Catherine Ingram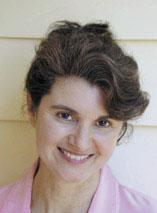 International dharma teacher.
"Look to your own nature because, after all, we are each a microcosm of totality, inseparable from the macrocosm. Those moments that you have known pure love, have they not been the truest? Have you not felt the most authentic, the most alive? Through all the strange turns and wanderings of your life, isn't love what you have always yearned for, what you have wanted to express, what you have wanted to give? And can you imagine that on your deathbed the love that you have known and shared will be all that will have mattered?"
catherineingram.com
You are here:
Home

Spiritual Development

Guides, Gurus and God-Beings