You are here:
Home

Spiritual Development

Guides, Gurus and God-Beings


Welcome!
Click on me and I will take you to one of the Life Guides.
May they be greatly beneficial for you.
Random Guide/Guru/GodBeing
Charles David Hayes jr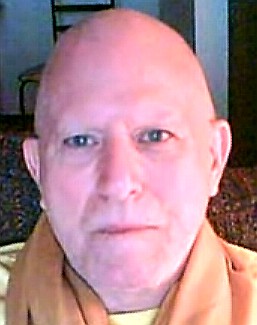 "30 to 60 minute consultations are available. Those who have participated in these have found them to be very helpful in clarifying the pointers and ending confusion, leaving clarity and increasing freedom from suffering."
"The appearing manifest multiplicity - you and me and world - are in Reality, One Being, Unicity, and there IS nothing but That...."
"This Self Shining Presence is like the empty (yet multi-dimensional) screen on which the movie appears. The thing that makes this illusory dream appearance so believable as "our reality" is that the "screen" is actually not flat; it is multi-dimensional. So it's more like the metaphor of the hologram. And Being, the Absolute, is like the Laser light. That light of Being-Awareness-Presence is like the hologram's laser light without which the hologram has no independent reality or actual substance. The hologram can't appear without or apart from the laser light. Like that, Presence Awareness is the Light which IS the actual essence and substance of all that is, and the appearance ("life") is both apart from that (seemingly) and an aspect of that (actually.) These are NOT TWO."
charliehayes36.tripod.com
You are here:
Home

Spiritual Development

Guides, Gurus and God-Beings