You are here:
Home

Mysteries of the World


The Coral Castle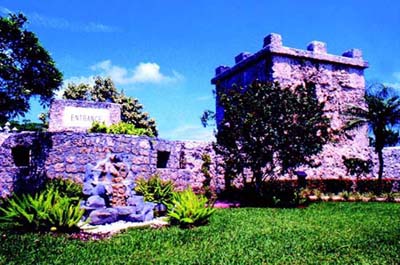 The Coral Castle is one of the world's more modern
mysterious structures
.
Edward Leedskalnin built the Coral Castle as monument to his lost love. Edward was not a large muscular man and yet he moved many large and heavy blocks without the assistance of heavy machinery or human help. He worked alone - at night - and seemed to know when he was being watched. On those occasions - he never lifted any of the stones. How he did it is a mystery.
Edward:
"I have discovered the secrets of the pyramids, and have found out how the Egyptians and the ancient builders in Peru, Yucatan, and Asia, with only primitive tools, raised and set in place blocks of stone weighing many tons!"
www.coralcastle.com
www.crystalinks.com/coralcastle
Amazon Books:
How To Read His Writings: The Unauthorized Guide to Decoding Edward Leedskalnin's Works
by Edward Marlinski
Magnetic Current
by Edward Leedskalnin
You are here:
Home

Mysteries of the World