You are here:
Home

Spiritual Development

Guides, Gurus and God-Beings


Welcome!
Click on me and I will take you to one of the Life Guides.
May they be greatly beneficial for you.
Random Guide/Guru/GodBeing
Dasarath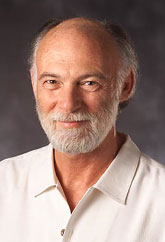 "WisdomWork reflects the grace of my master Sri H.W.L. Poonja (Papaji), and his master Sri Ramana Maharshi, magnificent exemplars of freedom who revealed to me the underlying peace, freedom and happiness that can be experienced fully in the midst of making a living."
"Turn within-discover yourself here and now."
"The awareness that recognizes itself as source consciousness is pure, unmediated knowing. "I am that I am" is the self-intuition of being-awareness that knows that it is. This is not some "other," but what we are, the awake substrate within everything. You cannot know thisthrough mind because mind cannot understand or grasp its source. It can only bow to it in silence. When the individual wave consciousness turns fully to face itself, it is revealed that you are and always have been theocean, and all waves-thoughts, feelings, actions-are the projections of your own consciousness. In the mystery that all is You the sought-for freedom and joy is here and now."
letwisdomwork.com
You are here:
Home

Spiritual Development

Guides, Gurus and God-Beings