You are here:
Home

Spiritual Development

Guides, Gurus and God-Beings


Welcome!
Click on me and I will take you to one of the Life Guides.
May they be greatly beneficial for you.
Random Guide/Guru/GodBeing
Dr David Hawkins PHD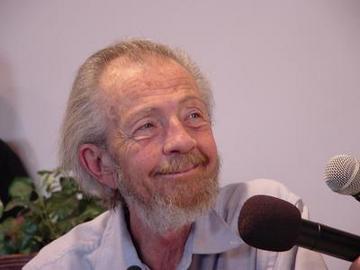 USA
. " David R. Hawkins, MD, Ph.D. is author of "
Power vs. Force
", "
The Eye of the I
", "
I
" , "
Truth vs. Falsehood
" and "
Transcending the Levels of Consciousness
" by Veritas Publishing. He is Director of The Institute for Advanced Theoretical and Spiritual Research. He is a life member of the American Psychiatric Association and had 50 years clinical experience and his research is outlined in Who's Who in America, Who's Who in the World. He has been knighted and honored in the East with the title "Tae Ryoung Sun Kak Tosa" (Foremost Teacher of the Way to Enlightenment)."
"We change the world not by what we say or do but as a consequence of what we have become. Thus, every spiritual aspirant serves the world."
"There is absolutely nothing in ordinary human experience to compare with the joy of the presence of the Love of God. No sacrifice is too great nor effort too much in order to realize that Presence."
"In reality, everything occurs of its own, with no exterior cause. Every thing and every event is a manifestation of the totality of All That Is, just as it is at any given moment. Once seen in its totality, everything is perfect at all times and nothing needs an external cause to change it in any way. From the viewpoint of the ego's positionality and limited scope, the world seems to need endless fixing and correction. This illusion collapses as a vanity."
"Exploration is innate to mankind, and its highest levels lead to spiritual inquiry. This brings up the questions of who am I, what am I, where did I come from, what is the origin and destiny of the self, and who and where is God."
"The world of the ego is like a house of mirrors through which the ego wanders, lost and confused, as it chases the images in one mirror after another. Human life is characterized by endless trials and errors to escape the maze. At times, for many people, and possibly for most, the world of mirrors becomes a house of horrors that gets worse and worse. The only way out of the circuitous wanderings is through the pursuit of spiritual truth."
ConsciousnessProject.org
Veritaspub.com
You are here:
Home

Spiritual Development

Guides, Gurus and God-Beings