You are here:
Home

Spiritual Development

Guides, Gurus and God-Beings


Welcome!
Click on me and I will take you to one of the Life Guides.
May they be greatly beneficial for you.
Random Guide/Guru/GodBeing
David Waldman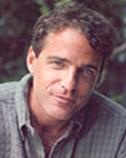 "David Waldman began teaching in 2001 after he was instructed to do so through a life altering vision. He brings to his students the eternal transmission of awakened consciousness. His life is a devotional offering to his beloved master, the great Indian sage Ramana Maharshi."
"Now because this mind cannot experience what is real, its basic premise is distrust. The mind distrusts itself. Underneath the story is the recognition that it is all a scam, a house of cards with no real substance. Because of this, everything is built around safety; everything is built around protection."
davidwaldman.org
You are here:
Home

Spiritual Development

Guides, Gurus and God-Beings