You are here:
Home

Spiritual Development

Guides, Gurus and God-Beings


Welcome!
Click on me and I will take you to one of the Life Guides.
May they be greatly beneficial for you.
Random Guide/Guru/GodBeing
Dr Robert Powell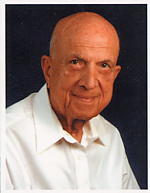 Advaita.
"What is the need for religion, for a so-called spiritual orientation in life, at all? If living is a natural function, like breathing, then why interfere? Why can we not continue in our naturally more or less hedonistic way? This would be true if our minds were still functioning in their natural ways, free of complexity, flowing with life. This assumption, as we all know, is no longer valid—if it ever was. Our minds are heavily conditioned, fragmented and deep in contradiction. This conflict in the mind leads inevitably to conflict in society, and thus to chaos. So even if we opted for a simple hedonistic way of life, sooner or later this would be compromised by the ways of the mind. True religion or spirituality is nothing other than the reversal of this whole process of chaos, conflict, to a state of simplicity, naturalness, and therefore order..."
bluedove.com/Advaita_Powell
You are here:
Home

Spiritual Development

Guides, Gurus and God-Beings