You are here:
Home

Spiritual Development

Guides, Gurus and God-Beings


Welcome!
Click on me and I will take you to one of the Life Guides.
May they be greatly beneficial for you.
Random Guide/Guru/GodBeing
Emanuel Swedenborg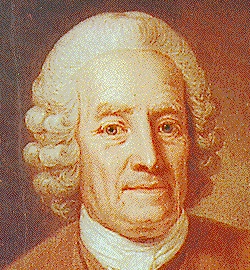 Sweden
.
"Man, before he is being regenerated, does not even know that any internal man exists, much less is he acquainted with its nature and quality."
"The human race is the basis on which heaven is founded, is because man was last created, and that which is last created is the basis of all that precedes."
"True charity is the desire to be useful to others with no thought of recompense."
"Man was so created by the Lord as to be able while living in the body to speak with spirits and angels, as in fact was done in the most ancient times; for, being a spirit clothed with a body, he is one with them."
"In the spiritual body moreover, man appears such as he is with respect to love and faith, for everyone in the spiritual world is the effigy of his own love, not only as to the face and the body, but also as to the speech and the actions."
en.wikipedia.org/wiki/Emanuel_Swedenborg
EmanuelSwedenborg.org/
You are here:
Home

Spiritual Development

Guides, Gurus and God-Beings