You are here:
Home

Spiritual Development

Guides, Gurus and God-Beings


Welcome!
Click on me and I will take you to one of the Life Guides.
May they be greatly beneficial for you.
Random Guide/Guru/GodBeing
Francis Lucille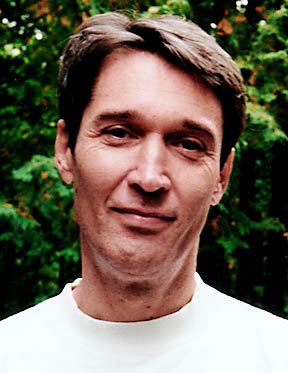 Francis Lucille was born in
France
in 1944 AD. He is a graduate of file Ecole Polytechnique in Paris where he was trained as a mathematician and physicist. In 1973, an encounter with Vedantic and Zen scriptures triggered a deep seif-inquiry that found its resolution in 1975. Besides working as a scientist and a diplomat, he has held dialogues and meditation sessions in both France and the U.S. over the past 15 years. Since retiring from formal employment, he has been meeting with truth-seekers, sharing his understanding of non-dualism. His time is available to anyone in search of the truth. Retreats available.
"Not expecting is a great art. When you no longer live in expectation, you live in a new dimension. You are free. Your mind is free. Your body is free. To understand intellectually that we are not a psycho-physical entity in the process of becoming is a necessary first step, but this understanding is not sufficient. The fact that we are not the body must become an actual experience that penetrates and liberates our muscles, our internal organs and even our cells. An intellectual understanding that corresponds to a sudden, fleeting recognition of our true nature brings us a flash of pure joy, but when we have full knowledge that we are not the body, we are that joy."
"As soon as you become aware that you are hypnotized, the hypnosis ceases."
"Do not be a person, do not be anything. Having understood that you are no one, you live the truth according to this knowledge. When the idea or sensation of being a person no longer bothers you, whether you are thinking or not, whether you are acting or not, you live the truth from the fullness of the heart."
francislucille.com
You are here:
Home

Spiritual Development

Guides, Gurus and God-Beings