You are here:
Home

Spiritual Development

Guides, Gurus and God-Beings


Welcome!
Click on me and I will take you to one of the Life Guides.
May they be greatly beneficial for you.
Random Guide/Guru/GodBeing
George Lockett: Healer George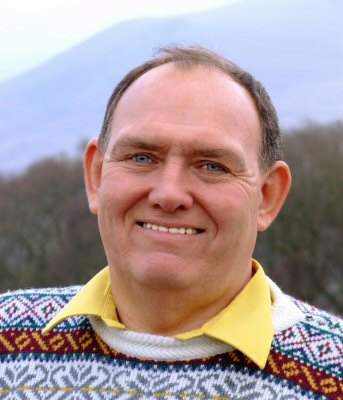 Uk
. George is a Spiritual Healer. His books are an offering of understandings; some of which you may have already heard about or thought about, or have just already known about. Our beings are wonderful things that seek out knowledge such as this.
George first explains how he came to be where he is today in his life, and how he realized that synchronicity had led him to be a healer. Eighty short articles later, readers are left with an understanding of many topics, from focused breathing to meditation, chakras to the use of crystals, telepathy to the purpose of death.
Each article addresses a question, many of which most people have had at one time or another, and offers something to think about, a truth to examine, a possible goal to achieve. The purpose here is to share the information and let the reader do with it what they will. The higher purpose though, is to help make a positive change in the world.
George has been focusing on personal development for the last 35 years. This has involved the study of Yoga and Meditation and turning the attention in on itself.
This process has led me to some amazing realisations and understandings about who the person is within the body and how this personal awareness interacts with the Universal Mind of the Creator God.
About 10 years ago George started practising as a Spiritual Healer. George finds the connection that he makes to the more subtle energies within, helps with the effectiveness of my Healing work. George has practised in most parts of the UK, taking a stand at Mind, Body and Spirit Fairs around the Country and Internationally.
George has found that being aware at these subtle levels opens one's awareness to Spirit and allows the communication to take place between one's senses and those people in Spirit that may wish to communicate from the other side of the veil. These gifts allow George to work as a Medium in the Spiritualist Churches.
I have published my own book describing this wonderful journey of self-realisation, called A Journey into the Self - The Multi-Dimensional Nature of Being Human by George E. Lockett."
Abundance Angel
Abundance Angel brings to me
Wealth, joy, love that I can see;
My feelings tingle as I perceive
Abundance I can hardly believe
Abundance of Wealth flows into me
Flooding my life with prosperity;
My abundance awakens my memory
Of the love I hold for all I see
Abundance of Joy makes my heart sing
As I thank you for the wealth you bring;
I chant with grace and harmony
As I live my life abundantly
Abundance of Love, you are real
As I open my heart to the warmth I feel;
Draw us together to hug and share,
And show one another that we care
Abundance Angel, I sing your praise
As you shower your gifts down in new ways;
We merge as one; we expand and grow
Swimming together in life's flow
HealerGeorge.com
You are here:
Home

Spiritual Development

Guides, Gurus and God-Beings