You are here:
Home

Spiritual Development

Guides, Gurus and God-Beings


Welcome!
Click on me and I will take you to one of the Life Guides.
May they be greatly beneficial for you.
Random Guide/Guru/GodBeing
Isa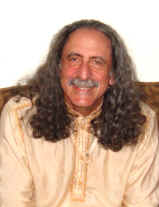 USA. "In 1992, after many years of meditating and self-examination, Isa was blessed with the ultimate accident, becoming awakened."
"Jump into this moment totally.
It is all you will ever have.
It is all you will ever need."
"You are not your personality, your ego.
You are far beyond what your personality is, will ever be, or can ever be.
You are a being who is egoless,
A fragrance without equal and without description."
"Happiness is not something that is to be attained. Happiness is not something that can be pursued, as the Bill of Rights suggests. Happiness is not something that can come from outside of yourself. Only when what you have does not equal what you want do you experience unhappiness, frustration, anger or a burning need to obtain. Once again, psychology has aptly named this phenomenon, deprivation. It is this deprivation, this needing, this wanting, this expecting that creates the evil, which is associated with money. "
i-am-now.com
You are here:
Home

Spiritual Development

Guides, Gurus and God-Beings