You are here:
Home

Spiritual Development

Guides, Gurus and God-Beings


Welcome!
Click on me and I will take you to one of the Life Guides.
May they be greatly beneficial for you.
Random Guide/Guru/GodBeing
Jeff Foster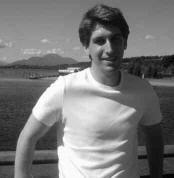 UK
.
"Is there really a separate "self", a "me living my life"? Or is there just Life Itself, Oneness appearing spontaneously, effortlessly, with nobody at the Centre of it all, nobody pulling the strings? Just a life being lived ... by no-one? Is this whole thing really just a play of consciousness, a dance of awareness, a game that Oneness (God, Spirit, Emptiness, the Tao, call it by a thousand names...) is playing with itself?"
lifewithoutacentre.com
You are here:
Home

Spiritual Development

Guides, Gurus and God-Beings