You are here:
Home

Spiritual Development

Guides, Gurus and God-Beings


Welcome!
Click on me and I will take you to one of the Life Guides.
May they be greatly beneficial for you.
Random Guide/Guru/GodBeing
Jim Dreaver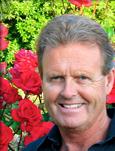 Born in
New Zealand
, moved to America. Changed by Jean Klein.
"Enlightenment is seeing that the "self" concept you have been building since about age two or three inside your head is totally unreal."
jimdreaver.com
You are here:
Home

Spiritual Development

Guides, Gurus and God-Beings