You are here:
Home

Spiritual Development

Guides, Gurus and God-Beings


Welcome!
Click on me and I will take you to one of the Life Guides.
May they be greatly beneficial for you.
Random Guide/Guru/GodBeing
Joanika Ring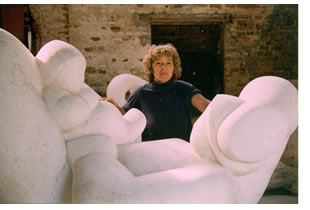 Dutch. Born in 1946 AD. Sculptor.
"Thoughts flickering always only one by one as His reflections in the conscious. Het besef dat er zich telkens maar één reflectie tegelijk voordeed, bleek van groot belang te zijn. The realisation that there is always a reflection occurred simultaneously, proved to be very important. Het was een grote hulp voor het doorzien van de illusie waardoor ik dacht een heuse "iemand " te zijn. It was a great help to see through the illusion that I thought a real "someone". "
Translated by Google
joanika-ring.com
You are here:
Home

Spiritual Development

Guides, Gurus and God-Beings