You are here:
Home

Spiritual Development

Guides, Gurus and God-Beings


Welcome!
Click on me and I will take you to one of the Life Guides.
May they be greatly beneficial for you.
Random Guide/Guru/GodBeing
John Sherman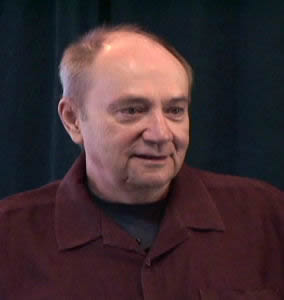 Born in 1942 AD, Camden, New Jersey. "Fifteen years into my sentence, Gangaji came to the federal prison at Englewood, Colorado, and in her presence I discovered myself to be peace and freedom and love without condition."
"The root cause of all human suffering, misery, aggression, hatred and self-betrayal everywhere is a false belief about what I am.The only solution for this problem is the truth."
"Determination is a good thing. What is really required is intention. Not so much determination, but the intention, when you turn your attention looking for this ever-present reality, that it is your intention to see reality. That's all. In other words, it is not something that comes to you as a side effect of some other thing that you are doing or not doing. It is your intention in that moment, even if that moment is vanishingly small, and even if those moments are few in number over time. What is required is that, in those moments when it occurs to you to look at yourself, that you see that that is what you are doing: you are, with full intention, trying to see the reality of what you are."
johnsherman.org
riverganga.org
You are here:
Home

Spiritual Development

Guides, Gurus and God-Beings