You Can Get Free Gift Cards For Shopping, Searching and Discovering What's Online at Swagbucks.com
$books='guru enlightenment'; ?> $books='awakening+heart'; ?>
You are here:
Index

Nonduality & Spirituality

Guides, Gurus and God-Beings


Welcome!
Click on me and I will take you to one of the Life Guides.
May they be greatly beneficial for you.
Random Guide/Guru/GodBeing
Jon Bernie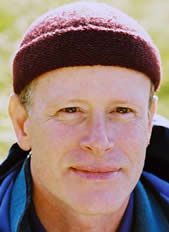 First awakening experience at the age of sixteen.
"You can't force the heart to open. It can only open by itself, like a flower. Your heart may feel restricted; even someone with a great deal of presence and openness can still have a heart that feels restricted. So you bring that presence, that awareness that is open, to the heart that isn't. That's all. You approach what's limited with what's vast, and open-heartedness happens by itself. That's really what finishes the cycle of karma."
"Intention is probably important, but ultimately I think it's really a non-choice. In other words, suffering simply becomes unacceptable. You're just not willing to suffer anymore—even though you do! This is different than wanting to be comfortable; wanting to be comfortable avoids pain, seeks pleasure. Wanting to be free, on the other hand, dives in through the pain."



sf-satsang.org
You are here:
Index

Nonduality & Spirituality

Guides, Gurus and God-Beings


UK?
Use my code to change your energy provider to Bulb using this
link
and get a £50 credit on your account, probably cheaper bills, no contract (they will buy you out of yours too), great customer service, plus they use renewable energy. I get £50 too. So this is a great way to pay me back for the articles and resources whilst actually saving money yourself.