You are here:
Home

Spiritual Development

Guides, Gurus and God-Beings


Welcome!
Click on me and I will take you to one of the Life Guides.
May they be greatly beneficial for you.
Random Guide/Guru/GodBeing
Karl Renz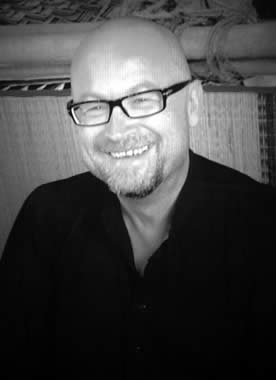 No physical teacher.
"The Self is the only Master I know. It realizes itself in losing and in finding. In this sense it is teacher and disciple and always gives itself absolute lessons."
"The Self reveals itself to itself, in its Omnipresence, in the eternal Now. A disciple co-appears with a teacher like a question implies its answer. Out of desirelessness a desire arises in time and dissolves itself in its fulfillment, just as every question finds redemption through an answer. This is the karmic law of consciousness. So, no teacher and no students, only questions and answers."
"The first false idea, the one of "I", conditions everything false which follows it. Therefore only the absolute cognition of being prior to the I-thought, and thus recognizing the false as false and removing hereby the root of all problems, is to be what one is."
"Recognize everything as a lie, specially the one who recognizes everything as a lie."
karlrenz.com
You are here:
Home

Spiritual Development

Guides, Gurus and God-Beings