You are here:
Home

Spiritual Development

Guides, Gurus and God-Beings


Welcome!
Click on me and I will take you to one of the Life Guides.
May they be greatly beneficial for you.
Random Guide/Guru/GodBeing
Krishna Gauci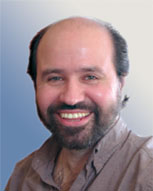 Papaji
his Spiritual Master.
"The recognition of the reality of both the One and the many makes possible a great love for the other, simultaneous with emptiness. For those whose intention remains firm, the world of relationships and "others" takes on a new significance as the expression and manifestation of that which is realized. This is the Heart of devotion. The urge to be true burns in you. This does not create instant perfection, but the desire for honesty with oneself aligns you to a continuous purification as life, not from life."
krishnasatsang.com
You are here:
Home

Spiritual Development

Guides, Gurus and God-Beings