You are here:
Home

Spiritual Development

Guides, Gurus and God-Beings


Welcome!
Click on me and I will take you to one of the Life Guides.
May they be greatly beneficial for you.
Random Guide/Guru/GodBeing
Leonard Jacobson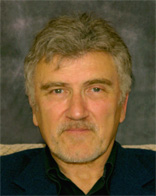 "A spiritual teacher, mystic and gifted healer"
"If you are to awaken fully into the present moment, and remain fundamentally grounded in Presence, then you will have to liberate yourself from entanglement in your own past. It is not the true past. It is the remembered past, which you access through the mind whenever you think. You will also have to free yourself from the imagined future, which is nothing more than the past projected forward. It is simply a fantasy."
leonardjacobson.com
You are here:
Home

Spiritual Development

Guides, Gurus and God-Beings