You are here:
Home

Spiritual Development

Guides, Gurus and God-Beings


Welcome!
Click on me and I will take you to one of the Life Guides.
May they be greatly beneficial for you.
Random Guide/Guru/GodBeing
Nandanar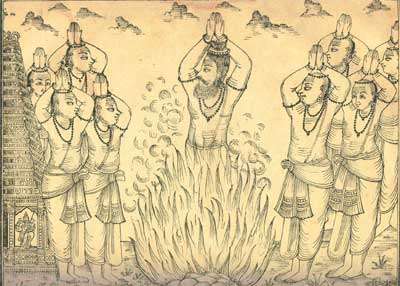 A great devotee of Lord Shiva from south
India
.
"You are the treasure of compassion, are you not?
This parrayan, is he fit to pay you compliments?
To see your blissful dance, May I come in?
O Thillai Varadaa One who can extinguish
my feverish longing (of seeing you)
May I come in?"
shaivam.org/nanaalai
You are here:
Home

Spiritual Development

Guides, Gurus and God-Beings