You are here:
Home

Spiritual Development

Guides, Gurus and God-Beings


Welcome!
Click on me and I will take you to one of the Life Guides.
May they be greatly beneficial for you.
Random Guide/Guru/GodBeing
Nick Herbert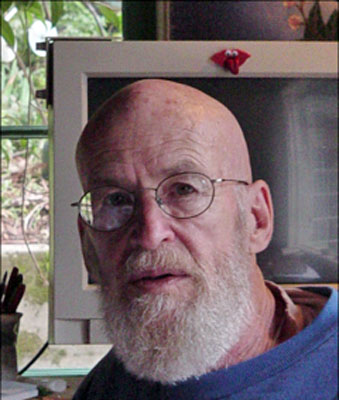 "Nothing exposes the perplexity at the heart of physics more starkly than certain preposterous-sounding claims a few outspoken physicists are making concerning how the world really works. If we take these clains at face value, the stories physicists tell resemble the tales of mystics and madmen. Physicists are quick to reject such unsavory associations and insist that they speak sober fact. We do not make these claims out of ignorance, they say, like ancient mapmakers filling in terra incognitas with plausible geography. Not ignorance, but the emergence of unsuspected knowledge forces on us all new visions of the way things really are."
www2.cruzio.com/~quanta/qreality1
You are here:
Home

Spiritual Development

Guides, Gurus and God-Beings