You are here:
Home

Spiritual Development

Guides, Gurus and God-Beings


Welcome!
Click on me and I will take you to one of the Life Guides.
May they be greatly beneficial for you.
Random Guide/Guru/GodBeing
Nukunu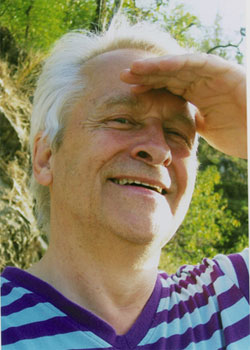 Jørgen Larsen. Nukunu was born in
Denmark
in 1947 AD. Radical awakening experience in 1995.
"Life is like a mirror hall wherever you look you see your self. Your true nature is the empty mirror."
"When consciousness identifies with a fragment of it self, it will se all things as foreign to Itself."
"Everything is pure consciousness. When it takes form of something experiences arises. Thoughts, feelings and perceptions are expressions of pure consciousness. So are chocolate, soap powder, vomit, cars, trees, people, shit, sky, sea and so on! Everything is it. Waking up you "know" this and even if the whole world denies it, it will still be so."
"The only reason that we are not free is that we believe we are not. We identify with and support these believes unconsciously. That is why we are missing the obvious: That our essential nature hold on to nothing and is forever free."
"True wisdom is not an understanding it is a shift in consciousness."
"To be mindful is the whole secret. One moment spent not being present is missing the real life."
youarethat.dk
You are here:
Home

Spiritual Development

Guides, Gurus and God-Beings