You are here:
Home

Spiritual Development

Guides, Gurus and God-Beings


Welcome!
Click on me and I will take you to one of the Life Guides.
May they be greatly beneficial for you.
Random Guide/Guru/GodBeing
Padmasambhava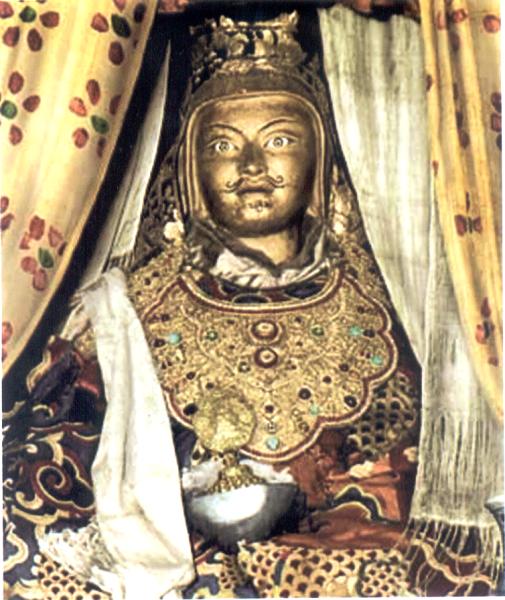 "lotus-born".
"When Padma(sambhava) requested the guru Sri Simha to teach him, the guru pointed to the heavens and said: 'Have no desire for what thou seest. Desire not; desire not. Desire; desire. Have no desire for desire; have no desire for desire. Desire and deliverance must be simultaneous. Voidness; voidness. Non-voidness; non-voidness. Non-obscuration; non-obscuration. Obscuration; obscuration. Emptiness of all things; emptiness of all things. Desire above, below, at the centre, in all directions, without differentiation.' When all this had been explained in detail, the guru assured Padma that he would realize the essentiality of all doctrines..."
"The eagle that is flying high in the sky should not forget that it should come down one day to see its shadow."
"I am present in front of anyone who has faith in me , just as the moon casts its reflection,effortlessly, in any vessel filled with water"
"If you want to know your past life, look into your present condition; if you want to know your future life, look at your present actions"
en.wikipedia.org/wiki/Padmasambhava
You are here:
Home

Spiritual Development

Guides, Gurus and God-Beings