You are here:
Home

Spiritual Development

Guides, Gurus and God-Beings


Welcome!
Click on me and I will take you to one of the Life Guides.
May they be greatly beneficial for you.
Random Guide/Guru/GodBeing
Randolph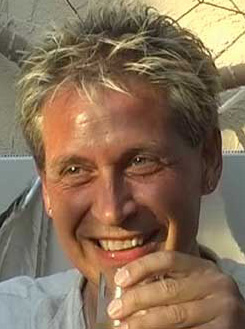 Dutch
Advaita Teacher in From the traditions of: Sri Ramana Maharshi, Selva Raja Yesudian, Sri Nisargadatta Maharaj and Alexander Smit.
"Randolph belongs to a new generation of spiritual teachers: dynamic, direct and uncomplicated. In playful open satsangs it becomes clear in one evening, what you have always over-looked before."
"The spiritual teachers from our tradition are engaged in the midst of life. Often we have families and live inconspicuous our house-holdings. At the same time we represent and point out to the very highest truth. The Satsang Truth and the Freedom that you are and I am by nature.
Open Satsang' is the transmission of the Living Heart. I feel called to take care that this transmission doesn´t get lost or looses in strength through commercial means, personal agendas, psychologisation of satsang or other experience-oriented superficialities.
In fact I am totally unimportant and just a link in the tradition. My concern is that 'the Living Truth' gets through genuinely and in its Fullness and Glory in Open Satsang. My pointings are direct and straightforward. This I have been doing for Eons and will always keep doing."
"The form in which this deep essential 're-membering' takes place is called 'Open Satsang'. It is a meeting in the Open Reality that you have overlooked until now. Especially in the effortlessness of this meeting you can discover your Essence most easily. Welcome in 'Open Satsang'!"
SatGuru.nl/Engles..
(English)
SatGuru.nl
(Dutch)
You are here:
Home

Spiritual Development

Guides, Gurus and God-Beings