You are here:
Home

Spiritual Development

Guides, Gurus and God-Beings


Welcome!
Click on me and I will take you to one of the Life Guides.
May they be greatly beneficial for you.
Random Guide/Guru/GodBeing
Samadhi Devi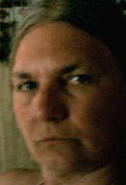 Born in 1946 AD.
"Pure consciousness alone exists eternally.....That is your true identity.....Find that silence in the Heart and be Free.....That is all that is necessary..... "
angelfire.com/hi/samaadhi
You are here:
Home

Spiritual Development

Guides, Gurus and God-Beings