You are here:
Home

Spiritual Development

Guides, Gurus and God-Beings


Welcome!
Click on me and I will take you to one of the Life Guides.
May they be greatly beneficial for you.
Random Guide/Guru/GodBeing
Sri Chaitanya Mahaprabhu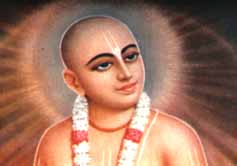 India
. (1486 - 1533 AD)
"Be more humble than a blade of grass, more tolerant than a tree, always offering respect onto others and never expecting any in return"
en.wikipedia.org/wiki/Chaitanya_Mahaprabhu
You are here:
Home

Spiritual Development

Guides, Gurus and God-Beings