You are here:
Home

Spiritual Development

Guides, Gurus and God-Beings


Welcome!
Click on me and I will take you to one of the Life Guides.
May they be greatly beneficial for you.
Random Guide/Guru/GodBeing
Srimad Ananda Tirtha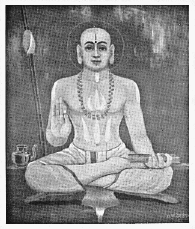 India
. Also known as Sukha Tîrtha, Pűrnabodha, and Pűrnapragnya. The founder of the doctrine of Tattvavâda.
-
Dvaita.org/madhva/AnandaT_1
You are here:
Home

Spiritual Development

Guides, Gurus and God-Beings