You are here:
Home

Spiritual Development

Guides, Gurus and God-Beings


Welcome!
Click on me and I will take you to one of the Life Guides.
May they be greatly beneficial for you.
Random Guide/Guru/GodBeing
TD Lingo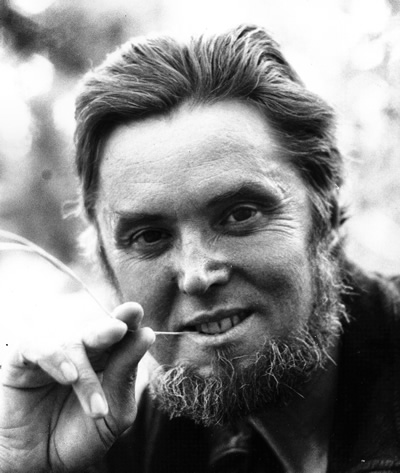 Brain researcher.
"My story unfolds with me as a spearhead infantry scout for General Patton's army in World War II. The war was horrible on the front lines. My group was one of the first to arrive at Hitler's death camps to liberate the remaining survivors. After I got back home to the U.S. I went to the University of Chicago, and earned my bachelor and masters degrees in behavioral science, and almost completed my Ph.D. My experiences during the war drove me to ask but one question: "Why must I kill my brother?" To this, my school and professors had no answer. But one professor's advice was "If there is an answer to this question, it's up here," pointing to his own gray head. "The answer has got to be in the human brain, but the research hasn't yet been done in academe. You're going to have to build your own research center if you are going to solve that riddle."
"So, I dropped out of my Ph.D. program and started to figure out how to put my own research facility together. I didn't have any money, but I could tell a good story! So, I figured, if there was a fortune to be made in a hurry, maybe I could do it in show business...Turns out I was right...I bought this mountain and built this place with a guitar, three chords, and nine folk songs."
www.neilslade.com/art/Brain/history
You are here:
Home

Spiritual Development

Guides, Gurus and God-Beings