You are here:
Home

Spiritual Development

Guides, Gurus and God-Beings


Welcome!
Click on me and I will take you to one of the Life Guides.
May they be greatly beneficial for you.
Random Guide/Guru/GodBeing
Thaddeus Golas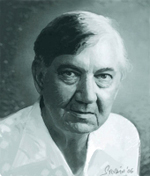 Born in 1924 AD.
"What if God is not large but very small, perhaps even sizeless?"
"The rat in the maze is not nearly as interesting as the maze in the rat."
thaddeusgolas.com
You are here:
Home

Spiritual Development

Guides, Gurus and God-Beings