You are here:
Home

Spiritual Development

Guides, Gurus and God-Beings


Welcome!
Click on me and I will take you to one of the Life Guides.
May they be greatly beneficial for you.
Random Guide/Guru/GodBeing
Thierry Vissac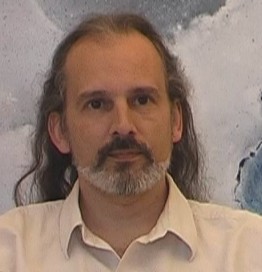 French
. Theiry Vissac. "(...) After 15 years of a committed spiritual quest, regular meditation sessions and training courses, I experienced a surprising and salutary collapse. I "woke up" quite literally by falling out of bed. Although the fall didn't immediately reveal its secret, what I can say today is that I straightaway sensed what it contained. The thousands of hours spent in fervent meditation, my calls never to wander from the straight and narrow, the insistent hope of "someone other than me" and all the artful tricks of the quest vanished into thin air in the batting of an eyelid and were consumed, leaving but ashes and silence..."
"When human experience is only conscious of the body, the result is a feeling of being weighed down by density. We only rediscover our essential nature which is free and light when we realize that consciousness precedes and succeeds the body."
"As individuals, we undergo the painful experience of being continually confined, as if we are slaves to the dictates of our body, emotions and mind. The human being is a prisoner of an unquestioned way of seeing himself and when he chances upon his genuine nature, he is seized by fear and returns compulsively to his prison."
"When you once more find this Peace, sobriety is natural."
istenqs.org/English/Englindex
You are here:
Home

Spiritual Development

Guides, Gurus and God-Beings