You are here:
Home

Spiritual Development

Guides, Gurus and God-Beings


Welcome!
Click on me and I will take you to one of the Life Guides.
May they be greatly beneficial for you.
Random Guide/Guru/GodBeing
Thomas Huebl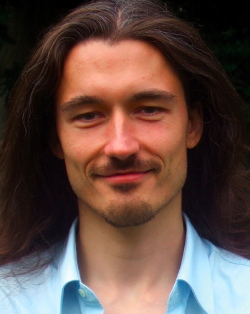 German
.
"All the information that we need in order to live a life that is awake and aware, we carry inside. All of us have access to a knowledge that is beyond what we have learned."
"The moment you see the world the way God sees it, you do not exist as a person who could be presumptuous. My intention is to open our minds so that we can see that the way we see the world is always just an interpretation of reality. As long as we look at the world as a person, we will interpret the impressions that we perceive through our senses —according to our personal conditioning through education, morality, religion and scientific concepts. These are the filters through which we perceive the world."
sharingthepresence.com
You are here:
Home

Spiritual Development

Guides, Gurus and God-Beings