You are here:
Home

Spiritual Development

Guides, Gurus and God-Beings


Welcome!
Click on me and I will take you to one of the Life Guides.
May they be greatly beneficial for you.
Random Guide/Guru/GodBeing
Todd Vickers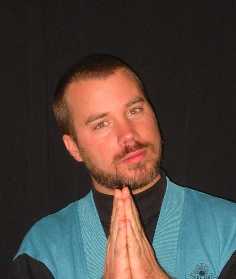 Born in 1968 AD. "This is how I honor those who have helped me. I am grateful to all the masters and gurus that helped me, yet I speak independently of those teachings and I am not bound by sentiment to them. The expression of awakening is ever new and that is as it should be even though what is being indicated does not change, this is the paradox."
"There is no need to defer to some spiritual authority, your own body-mind and its inherent limitations is the means of truth revelation and the catalyst for the expression of that truth"
"You can't wake up to who you are if you are rejecting aspects of yourself that you judge to be defective. This is not about changing yourself to become more spiritual. This is about direct inquiry into your own being and recognizing the source of that being and then recognizing that you are this source personally."
spiritparadox.com
You are here:
Home

Spiritual Development

Guides, Gurus and God-Beings