You are here:
Home

Spiritual Development

Guides, Gurus and God-Beings


Welcome!
Click on me and I will take you to one of the Life Guides.
May they be greatly beneficial for you.
Random Guide/Guru/GodBeing
Unmani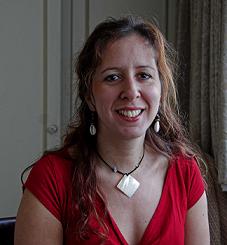 Liza Hyde.
UK
. "When I was a child there was only this. Life happening. Nothing. Not-knowing. Innocence. I always knew this. Nothing ever happened. I saw the joke. I saw others pretending."
"Recognition of Life as it is, is recognition of what is already and has always been: not-knowing. This is what I am. Absolutely innocent not knowing. In not-knowing there is no doubt. In not-knowing there is absolute clarity. Simply the direct recognition of what is. This is what I am. I am Life itself."
"Life is so simple. So ordinary. The recognition of Life's ordinariness is what some people call Enlightenment or Liberation. These are really fancy names for what is so ordinary and has always been known."
"It seems extraordinarily arrogant to actually say that I am already all that I seek to become. Nearly everyone is searching for something or trying to improve themselves in some way, that it seems unbelievable that I could say that I'm absolutely perfect just like this. What I am is absolutely fulfilled and has never been touched by any notion that I'm not."
not-knowing.com
You are here:
Home

Spiritual Development

Guides, Gurus and God-Beings