You are here:
Home

Spiritual Development

Guides, Gurus and God-Beings


Welcome!
Click on me and I will take you to one of the Life Guides.
May they be greatly beneficial for you.
Random Guide/Guru/GodBeing
Vimala Thakar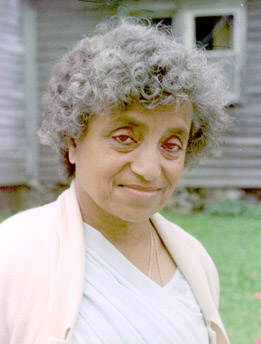 Female saint.
"For a woman to be unconditionally and totally emancipated is something unacceptable at least to the Indian consciousness, and maybe to the non-Indian consciousness also. This differentiation has to go. There is differentiation that has to do with the body, with different kinds of limitations. But that doesn't mean that woman is not entitled to liberation."
"Nothing in life is trivial. Life is whole wherever and whenever we touch it, and one moment or event is not less sacred than another."
"The essence of religion is the personal discovery of the meaning of life, the meaning of truth. Religion is related to the unconditional, total freedom that truth confers on us. It is a revolution of the whole way of living. Religion moves us from the superficial layers of existence and encourages us to go deeper to the roots of life. It is an inward journey to the depths of our being."
"The aspirant, he who seeks the Self, is never alone in any of his efforts. The whole of totality is eager to render assistance. It runs out to help. Your eyes are fixed on your efforts and, therefore, you fail to notice or comprehend the cooperation you receive. Never in this world was there an aspirant who was left alone by God even if he dwelt in the loneliest of places. If the aspirant takes one step towards the truth and God, the totality takes ten steps to meet him."
wie.org/j10/vimala_challenge
http://www.prahlad.org/gallery/vimala_thakar
You are here:
Home

Spiritual Development

Guides, Gurus and God-Beings