You are here:
Home

Spiritual Development

Guides, Gurus and God-Beings



Welcome!
Click on me and I will take you to one of the Life Guides.
May they be greatly beneficial for you.
Random Guide/Guru/GodBeing
Wayne Liquorman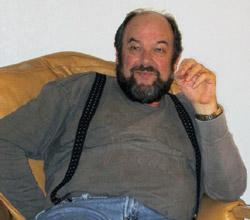 Ram Tzu. His first and final guru,
Ramesh Balsekar
.
You are perfect
Ram Tzu knows this -
You are perfect.
Your every defect
is perfectly defined.
Your every blemish
is perfectly placed.
Your every absurd action
is perfectly timed.
Only God could make
Something this ridiculous
Work.
advaita.org
poetry-chaikhana.com/R/RamTzuLiquor/index
You are here:
Home

Spiritual Development

Guides, Gurus and God-Beings