You are here:
Home

Esoteric Wisdom


Cube of Space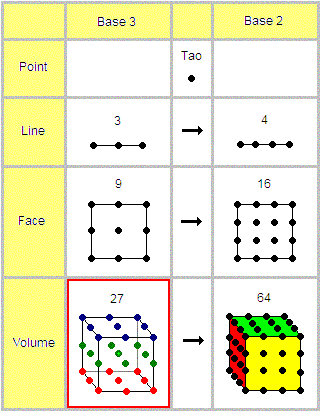 (Click on the image map above for easy navigation)
The 27 trinary trigrams fit perfectly apon the features of the Cube.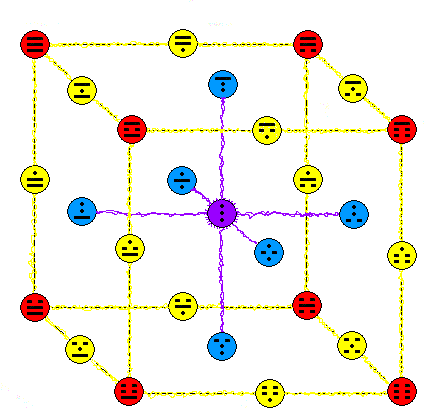 Note that the eight permutations which contain no tao line are placed furthest away from the centre ie the eight corners.
The twelve permutations which contain one tao line are placed on the next furthest feature ie the twelve edges.
The six permutations which contain two tao lines are placed on the six sides of the cube which are the nearest feature to the center.
The only permutation composed entirely of tao lines is placed at the center of the cube.
You are here:
Home

Esoteric Wisdom