You are here:
Home

Esoteric Wisdom


The Tetrahedron and the Five Elements
The 15 relationships between the 5 elements can be arranged on the features of the tetrahedron. Apart from seeing the 15 permutations as relationships between the 5 elements they can also be seen as homenous 2 element mixes. For example fire-earth represents a homegonous mix of the qualities of fire and earth. A "mix" of the same element eg air/air is seen as pure air.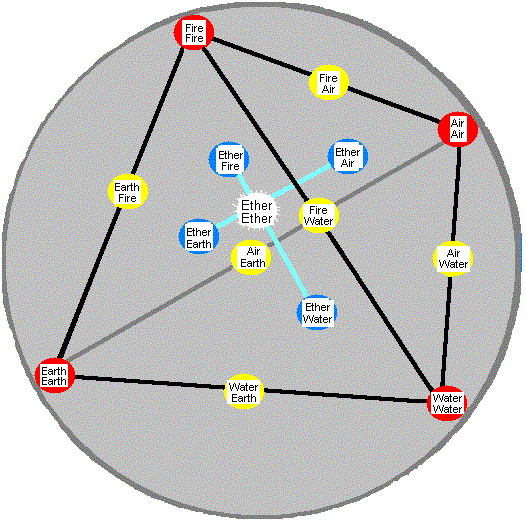 I have placed the neutral pure ether at the center. The 4 ether imbued mixes/relationships are placed at the geometric features closest to the center ie the 4 faces. The other 4 pure elements are placed at the 4 "corners". which are furthest away from the center. The 6 mixes which contain no ether and are not pure are placed in the intermediary geometric features: the 6 edges.
You are here:
Home

Esoteric Wisdom